Substance Abuse Art Therapy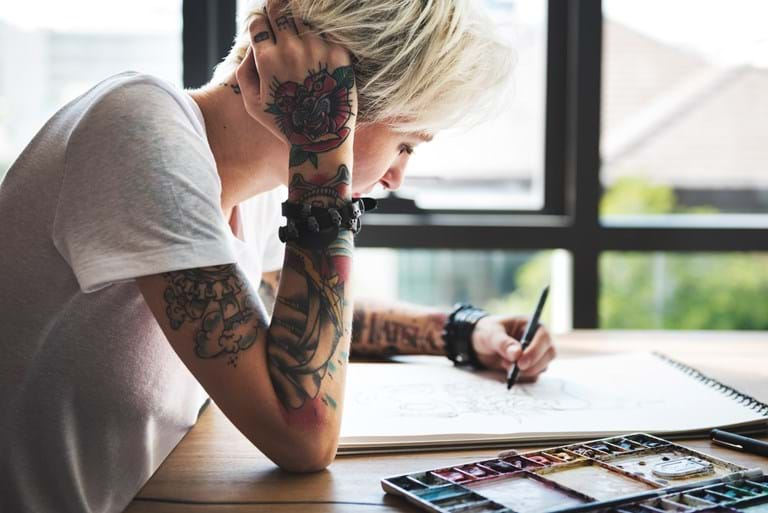 How Substance Abuse Art Therapy Is Used in Addiction Treatment
When a person decides to get professional help for an addiction, they have several options for what kind of treatment they can receive. We offer our clients a combination of treatment modalities to provide the person with multiple avenues of expression and healing.
SAMHSA's Substance Abuse Treatment: Group Therapy guide describes art therapy as a type of expressive group therapy that can help people express their thoughts and feelings which they may not be able to say with words. This therapy is especially helpful for people who have underlying psychological issues related to their addiction, such as a history of abuse. Since creating art is often a nonverbal process, and it expands the way a person can convey ideas and emotions, art therapy provides an opportunity to explore, understand, and resolve issues in a person's life that they may not feel comfortable talking about in a regular conversation.
Types of Art Therapy
In art therapy, a person uses their creativity and imagination to make art that expresses themselves in a healthy and productive way. The goal of art therapy is for the person to expand their forms of communication in order to better convey their experiences. The kinds of art normally used in art therapy include:
painting
sculpting
dancing
drawing
acting
music
poetry
To find out more about Sober Living Rehab , you can get in touch with our team today. Contact us by submitting an enquiry form on our contact page or call 1800 531 551.